Three important factors: tea amount, water temperature and timing The infusing technique greatly affects the quality of the liquid. A well made pot of tea is welcomed everywhere as a blessingas wellas the foundation of the Way of Tea (Cha Dao). 1. Amount:put in proper amount of tea leaves, depending on the tea type. 2. Water Temperature: Use water heated to the proper temperature for infusion, depending on the type of tea. 3. Timing: immerse the tea leaves until the liquid acquires delightful concentration.
Green tea brewing guide:https://tea-tao.com/blogs/tea-101/chinese-kung-fu-tea-guide-brew-green-tea-properly
Ⅰ Amount of Tea Leaves: for a small tea pot (~150cc),fill the pot 1/3 full with tea leaves. (half rolled tea) Lightly rolled leaf teas like Pouchong tea should fill 2/3 of the teapot,while1/4 is enough for brewing tightly rolled leaves like Ti Kwan Yin tea.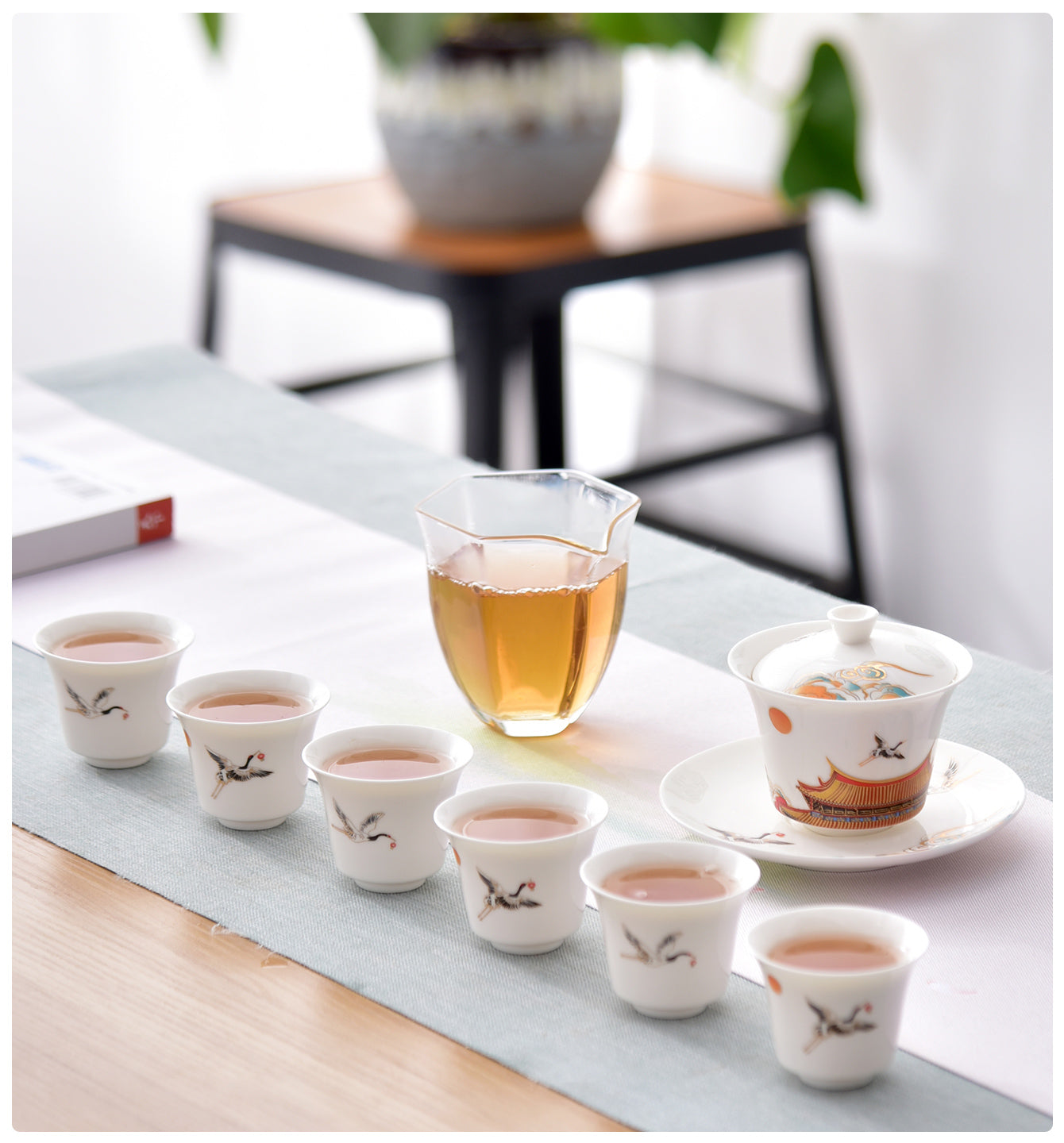 Ⅱ Brewing Temperat: There are three types of tea which require lower brewing  Temperature--1.less fermented tea; 2.lightly baked tea; 3.tender and finely  chopped tea.
Green teas:around 70℃;
Lightly baked Pouchong tea:85-90℃.
 More heavily fermented such as Dongding, Shui Hsien, Ti Kwan Yin:95 C; Baihao Oolong (tender leaf with white hair): 85°℃. The tea leaves which look rough, appear as strong stripes or have been heavily baked need higher water temperature for steeping;the teas which are finely chopped and lightly baked need lower water temperature.
Brewing Category

Water Temperature

Applicable teas

High temperature

90℃~100℃

Leaf teas which are at least semi-fermented;dark teas which have been wet piled;heavily dried teas:fully-fermented teas.

 

Medium temperature

80℃~90℃

Slightly fermented tea,semi-fermented  young tea, finely-chopped tea

 

Low temperature

70℃~80℃

Green teas, yellow teas,white teas  
Ⅲ Steeping Time: according to personal taste, steep longer if one wants a  stronger taste.
The first infusion: for one minute;
The second infusion: less than one minute;
The third infusion:one minute; The fourth infusion: add another 20 seconds or so to the third infusion.  The amount of tea leaves, water temperature and timing are correlative. When the amount is larger, it needs higher temperature and less time.