A Wonder Land of Beautiful Scenery
Wuyi Mountain is located at the border between Jiangxi Province and Fujian Province with a subtropical maritime climate. The area has four distinct seasons, long frost-free periods, abundant rainwater, and adequate, mild sunlight. With a highly valuable native forest ecosystem, it has preserved the most complete, typical and largest mid-subtropical native forest ecosystem in its latitude of the earth.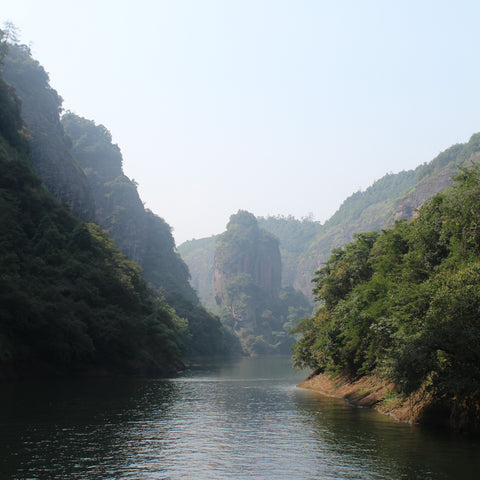 More than Mountains And Rivers
The beauty of Wuyi Mountain gives Da Hong Pao a unique appearance of "Red-rimmed green tea leaves". Beautiful legends and moving stories give it a lengendary history and cultural background.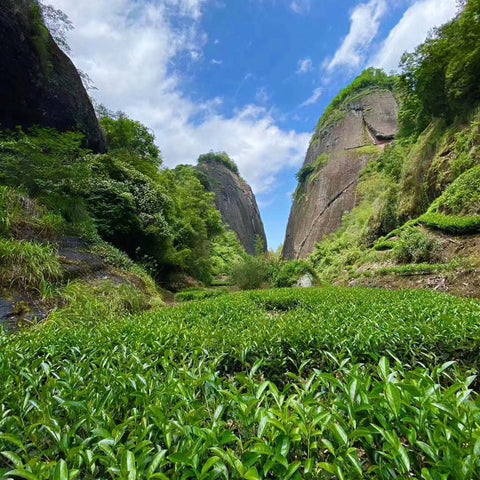 Rock Tea
Wuyi Mountain is the birthplace of oolong tea and black tea in the world and the starting point of the "Traditional Tea Road". The rocks, which have weathered away for thousands of years, provide special nutrients for tea trees. The unique mineral-rich flavor mellow into deep nuances of fruit or floral tones over time and brings a special texture to your taste buds.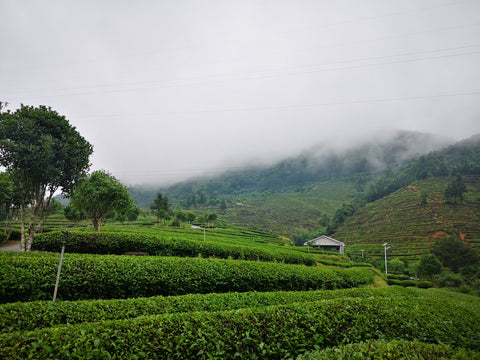 Lasting And Fragrant Aftertaste
Put the tea into a pot and brew it with boiling water. Nutrients released from the tea leaves changes the color of the liquid into bright amber.A faint fragrance rise from the liquid , leaving a sweet taste on the tongue. The aroma of rock tea is intoxicating, and the charm of it is fascinating. "The more times the tea is brewed, the stronger and longer the aftertaste". Big Red Robe can be brewed repeatedly with a lasting aftertaste.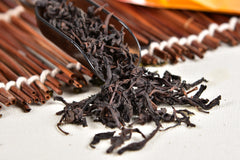 Wuyi Big Red Robe entered the homes of ordinary people from royals. No matter how many troubles, a cup of Big Red Robe can take you out of yourself. Life likes a tea,there is always sweetness at the end of the bitterness.
-- TOP PICK WUYI BIG RED ROBE OOLONG TEA--