As the impact of COVID-19 grows,Individuals, communities and healthcare providers around the world continue to confront the challenges of COVID-19. Healthcare workers are on the front lines, doing all they can for the patients in their care. We thank them for their commitment and tireless efforts.
At TenFu's TEA, we are committed to doing our part to prioritize the health, safety, and support of our customers and our employees while we have been passionate about actively engaging in the COVID-19 response efforts and have stepped up in support of the communities in which we live and work.
For Our Communities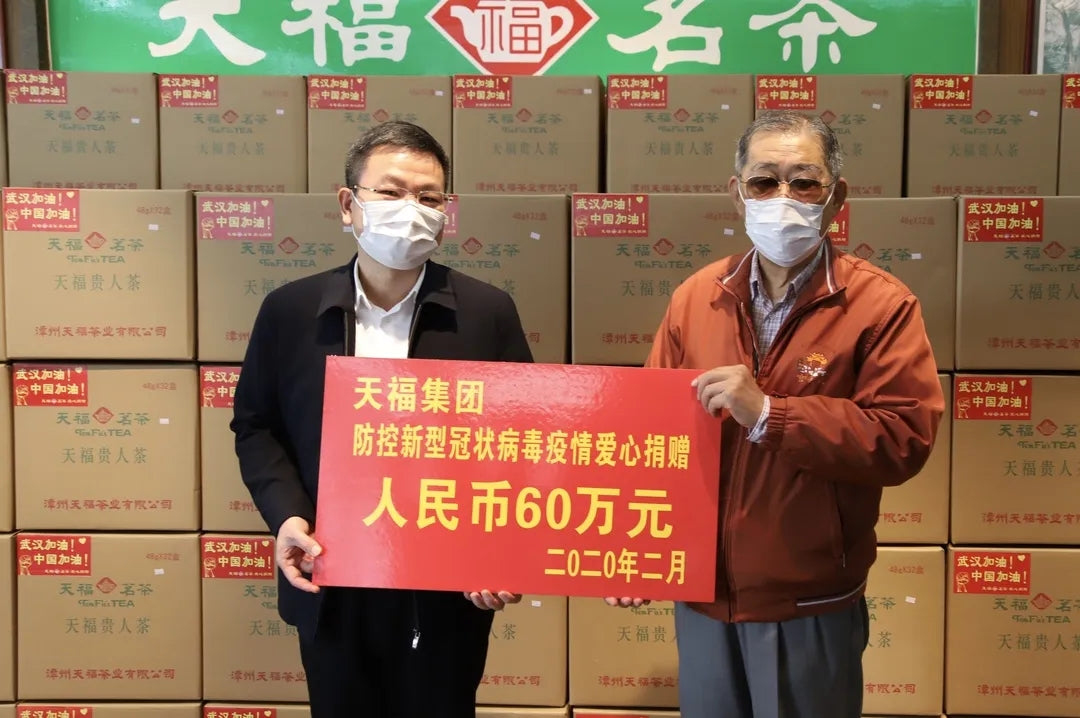 At the ceremony
As a leader in the tea industry and recognizing the great importance of health and safety during this uncertain time, TenFu Group has donated ¥600,000  to Red Cross to support the fight against COVID-19, as well as donating thousands of hundreds of specially-designed charity herbal white tea(valued up to ¥720,000) to front-line hospitals and healthcare agencies.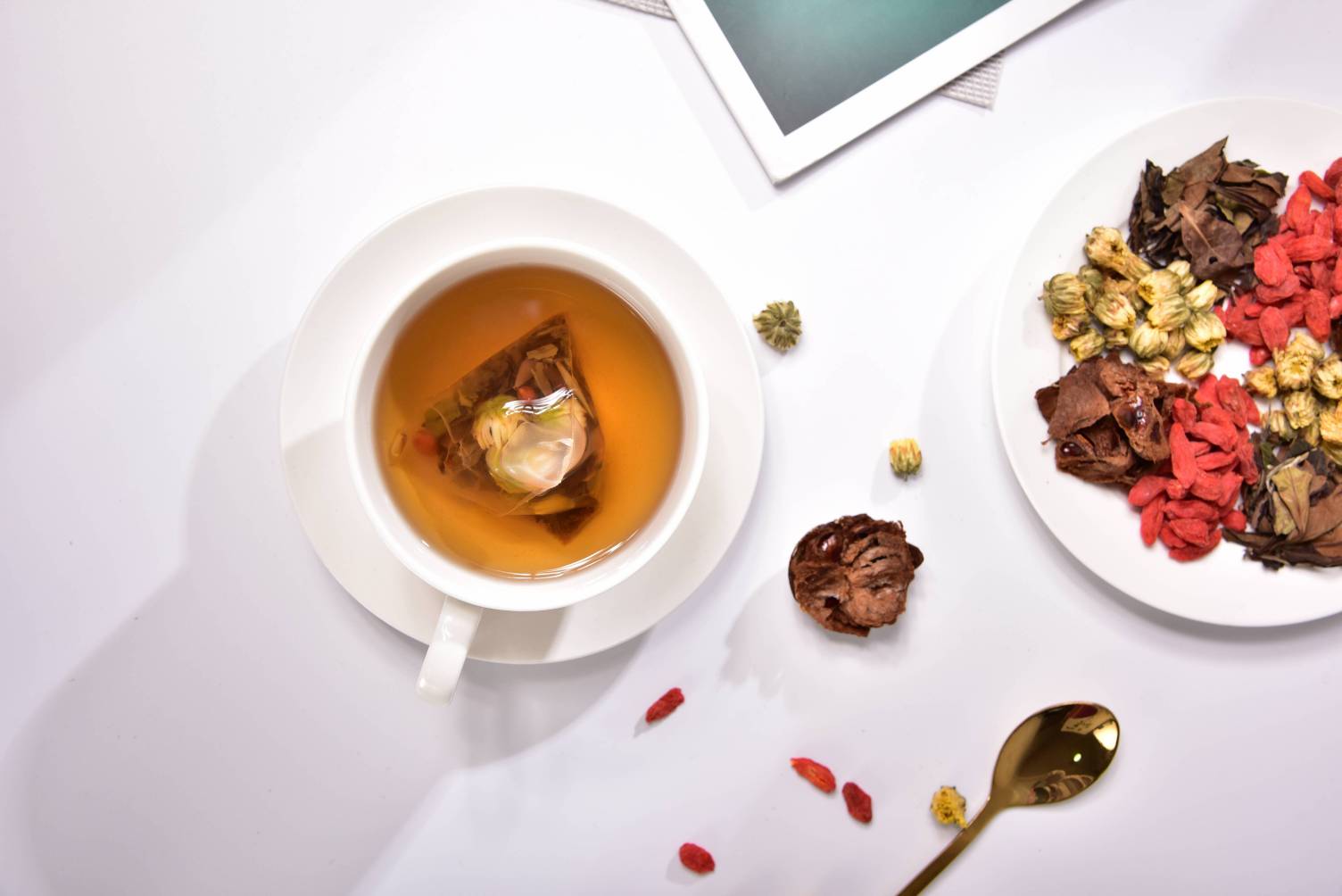 We select authentic gong mei white tea leaves,100% pure from Fujian Province in China,accompanied with healthy herbals and fruits like whole dried chrysanthemum, gojiberry, and monkfruit(Luo Han Guo).
White tea is good for our immune system support.While chamomile,gojiberry and monkfruit(Luo Han Guo) has no caffeine as few to no side effects on most people,they help with digestion,anxiety,even may boost your immune system.
White tea itself has a naturally sweet and honey-like tastes.The herbal and fruit contributes a natural sweetness and a hearty flavor of chamomile and fruits.Corn-fiber tea bag and food-grade cotton.It's safe and healthy for you and earth.
TenFu President Lee Rieho and R&D team
For Front-line Hospitals and Healthcare Agencies
At the donation ceremony, President Lee Rieho solemnly promised: All healthcare workers on the front line will be received as honored guests at TenFu's TEA, and they will get a lifelong free service in more than 1,200 TenFu retailed stores across China. We respect and admire them through actual deeds not flowery language.
Executive Vice President of Zhangpu Red Cross witnessed the donation ceremony
The Original Intention of TenFu——Natural,Healthy,Human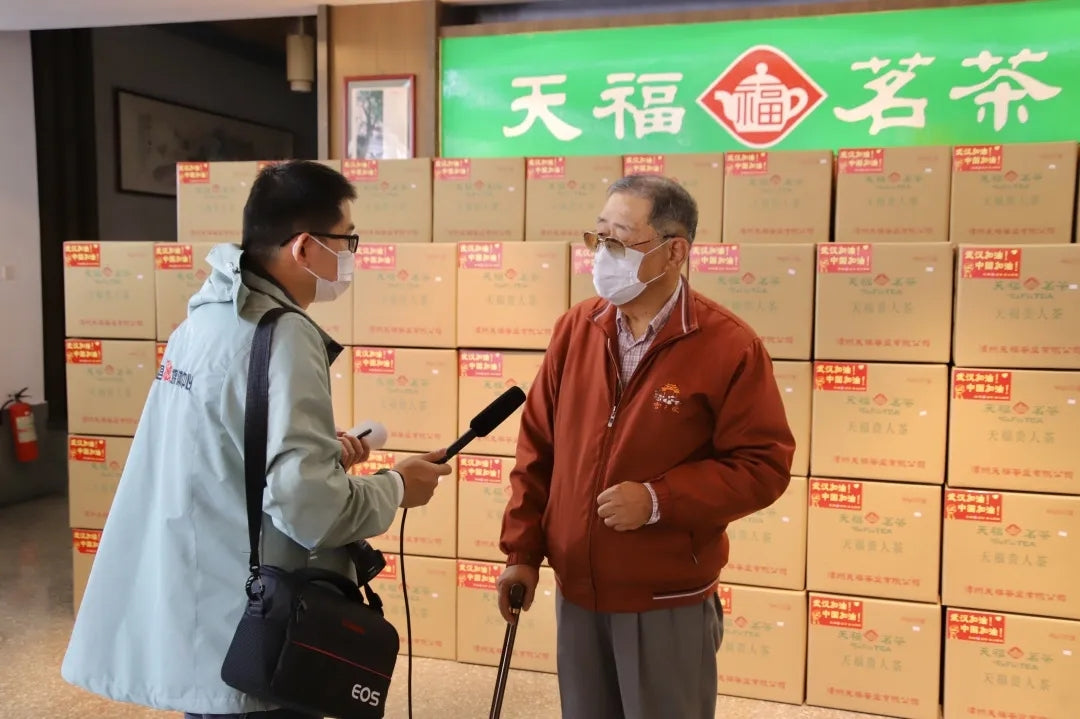 President Lee Rieho in the interview 
There is a place in President Lee Rieho life for noble purposes that include a dedication to the broader society, a love of country.He always stick to the principle that we are here to add what we can to our country, not to get what we want from it.
In addition to bring a natural and healthy cup of tea to our customers,  TenFu Group attach great importance to bulid a sense of corporate social responsibility.It is at the core of our daily operations and guides our future progress.
We are actively engaged in utilize our resources for positive change in our communities and around the world.We are pride in being a company that is focused on the triple bottom-line of people, planet, profit.