Carefully picked and processed from wild tea grown ecologically high in the mountains, this is a sweet tea free of bitterness. HuangShan MaoFeng , like our Long Jing green tea, consistently is regarded as one of China's top ten teas.
100% Whole Leaf Guarantee

No fannings and dust

8 Self-owned Tea Garden

Fresh sealed at source

1300+ Worldwide Stores

28years of crafting

Fast Worldwide Shipping

Worldwide delivery.
Origin
TenFu Yunnan Tea Garden 云南天福茶园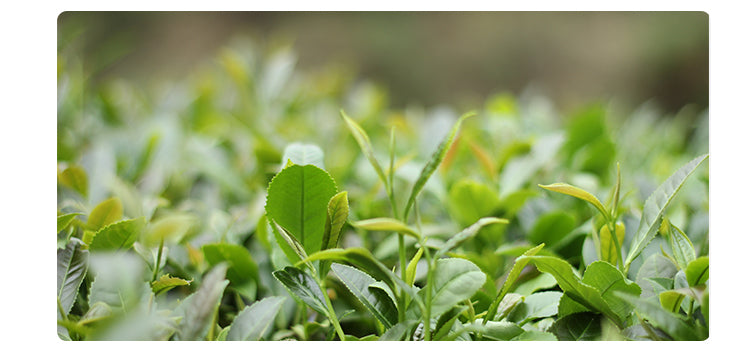 Yunnan is considered to be a magical and mysterious province.There is populated by dense primordial forest and minority.Different religions and myths enbale a multicultural civilization,which intermingle without losing their separate identities.

Deep in the subtropical lush mountains of Yunnan, the large leafed varietal of tea bush grows abundantly in TenFu Yunnan Tea Garden

Pu Erh Tea(普洱 Pu'er):Ripe Pu Erh(熟普 Shou Pu),Raw Pu Erh(生普 Sheng Pu)

Green Tea:Maofeng(毛峰),Spring Spiral(春螺 Chun Luo)

Black Tea:Yunnan Golden Black(滇红 Dian Hong)
Detail
· Dry Leaf

· Wavy leaves which come to a sharp point at the tip,

· Aroma

· Accents of magnolia blossom or hints of orchid

· In the Cup

· Light yellowish green

· Taste

· Smooth, umami with notes of green chestnut and fresh flowers

Kung Fu Brew
| | | | |
| --- | --- | --- | --- |
| | | | |
| 4g Tea | 12oz/350ml | 185°F-194°F/85°C-90°C | 3 steeps: 30s, 60s, 90s |
TenFu's Product ID System
Genuine Certificate
· TenFu's Product ID System

·Each product has its own unique code that can be traced back to its origin.

Scan and be aware of the provenance of your tea.