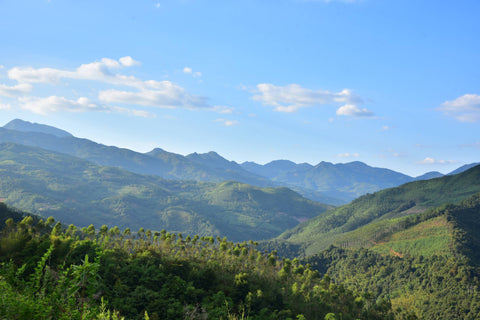 Tieguanyin, Tie Guan Yin, Ti Kuan Yin. Tieh Kwan Yin is a legendary oolong tea from Anxi, Fujian province where boost a cradle of famous Chinese teas. The authentic Tieguanyin oolong should always come from Anxi. With seasonal tea leaves picked from estate above 600 meters above sea level,we deliver the fresh from tea estates to your cup.



Cultivar - Anxi Tieh Kwan Yin
Picked - Spring
Oxidisation level - 40%
Tasting notes
What to Look For

Vivid green,handly rolled to curly balls


Flavor

Light yellowish green,limpid..Notes of toasted walnut and tender collard grass,orchid.Sweet,smooth and little no astingency in taste.


In the Cup

The leaves are stretched and silky smooth.

High Standard Handcraft


Tea masters keep faith with their principles of making good tea,insisting on high-standard and traditional craft.
This Tieh Kwan Yin Oolong is the one of most known tea of TenFu's TEA.It has gained in popularity since launched in 2006.We've consisted on high standard for more than 10 years.From cultivation to production,we never fail our customers.