Tieh Kwan Yin is a legendary oolong tea from the Fujian province in China. It is one of china's most beloved oolongs and is extremely time consuming to produce, over a dozen distinct steps in the processing are observed.
You can consider the roast degree simliar to coffee.The less it oxidized ,the more grassy flavor,while higher oxidized degree brings out more caramel and roasted aroma. 
Light Roast-For new to tieh kwan yin
Dry Leaf
Tight-curled into semi-ball,bright green

Aroma
Classic and elegant orchid aroma

In the Cup
Bright yellowish-green

Taste
Unique vegetal taste for oolong tea, fresh and brisk taste,a quick sweet aftertaste

Tea Garden
TenFu Fujian Tea Garden 福建天福茶园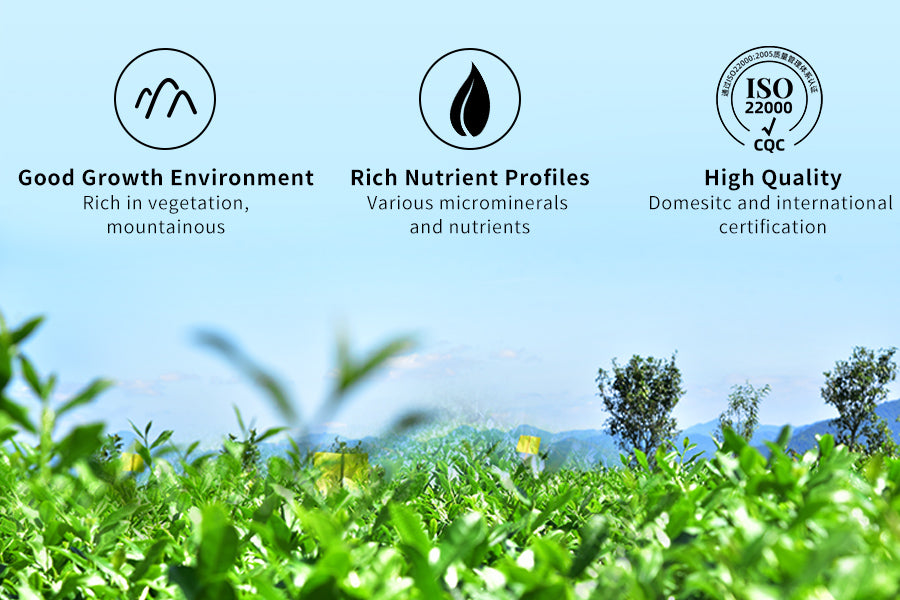 TenFu Anxi Tea Garden is located in Anxi, at an elevation of between 500 and 800 meters.The weather here is warm and moist all year,it's the origin of Tieh Kwan Yin(铁观音 Iron Goddness).
Anxi estates loacates on slope over 600 meters above sea level,where met with full sun,clean air and water.These critical ingredients concentrates the leaves with signature orchids floral aroma.


Benefit
Protecting brain Increases Alertness
Improving Mood And De-stressing
May Help Reduce Inflammation
May Help Weight Loss
Good for Your Skin