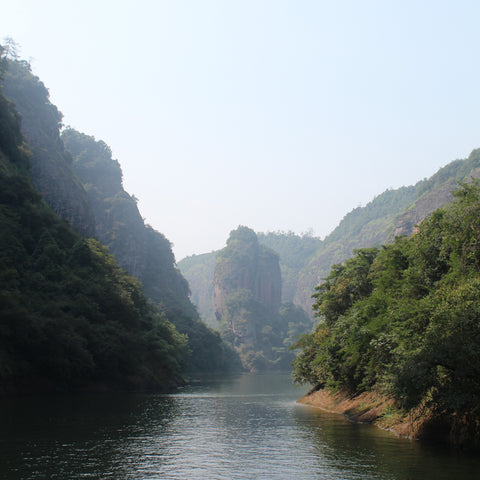 This premium wuyi golden black tea gets its name because of amounts of tender golden tips resembling eyebrows.As the top grade of black tea,this rare artisan black tea is harvested at high elevation in the natural reserve area of Wuyi Mountain,only one plucking a year.Tea master concocts a rare cup of tea with tens of thousands of featured golden tips.

Cultivar - Anxi Tieh Kwan Yin
Picked - Summer
Oxidisation level - 100%
Tasting notes



What to Look For

30 thousand tender buds and first leaves can be refined into 500 gram tea leaves.Tight,subtle tea leaves with golden,fluffy tips.





Flavor

Malty and honey-sweet, with the subtle fruity aroma of oranges.Soft, rounded cup, silky and perfect,lingering sweet and taste no bitter.




In the Cup

The tender leaves are stretched and sliky smooth.A light golden rim around the liquid.




Elegant Gift Box


Four individual little boxes contain 11 prepack single pouches.The gift box is decorated with chinese enthic floral elements which mean fortune and luck.

Jin Jun Mei Black is a premium quality black tea of Lapsang Souchong Black.It's mild and warm,with a note of flower and mellow fruit.Whether as a gift or a self drinking tea,Jin Jun Mei Black is a perfect choice.