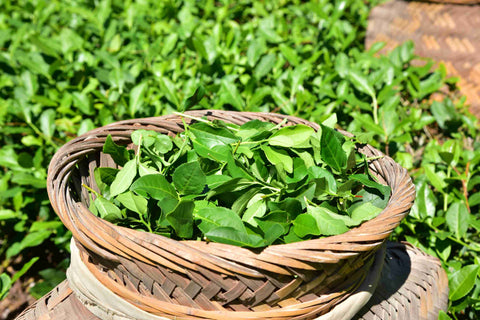 Yunnan gold black tea(as well known as Dian Hong) is from the Yunnan state in South West China, where located at Yungui highland,with the nutrient rich soil is fed by the Lancang river valley.
Yunnan is considered to be a magical and mysterious province.There is populated by dense primordial forest and minority.Different religions and myths enbale a multicultural civilization,which intermingle without losing their separate identities.
Cultivar

- Mighty-leaf Yunnan Ancient Camellia

 

sinensis

Oxidisation level - 100%
Picked: Summer
Tasting notes



What to Look for

Mighty leaf appears to have golden silky sheen.





Aroma

Rich with caramel, dried fruits and sweet floral notes.




In the Cup


Glinting, gold-red infusion.It's a rich, complex black tea,which feels almost like silk to drink.It has a pleasant finish with lingering cocoa and apple-like aftertaste.




Enjoy


Its rich and robust character are upfront even with milk.If you like lots of milk in your tea, this might just be the breakfast/afternoon tea for you.
If you drink enough assam,earl gray and want some new black tea flavor,this gold black tea from the magical region in China will definitely bring you a wonderfully exotic trip.