Tasting Notes
Dry Leaf
Plumpy and thick leaves tightly rolled into semi-ball,jade green color

Aroma
Crisp,floral and milky aroma

In the Cup
Glinting golden

Taste
A smooth,silky texture, with an attractive sweet creamy aroma.

TenFu's Jin Xuan is another type of classic Taiwan oolong, belonging to a category of tea often termed milk oolong for its sweet, creamy taste. However, this particular Jin Xuan is special and unique in that its milky aroma and flavor are entirely natural, with no added flavoring.


Tea Garden
Taiwan TenRen Tea Garden 台湾天仁茶园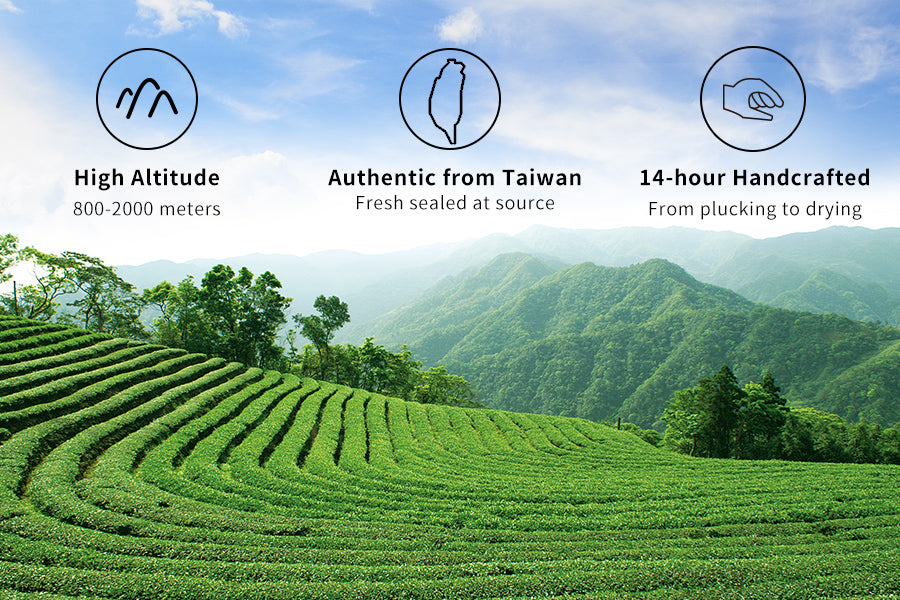 Formosa is another name for Taiwan,meaning "beautiful island" in Portuguese.It's safe to say that no one will ever forget the first experience trying a real Formosa tea.

TenRen Tea Garden lies high in the hills at an elevation of 1000 meters in central Taiwan.It is surrounded by mountains. Average temperature is very stable during the whole year and humidity is very high. These all enable tea leaves grow rich and intense with a honey-like flavor notes similar to milk tea.

Formosa tea is usually described a more oxidized tea with twisted leaves, more or less branch, that give a rich and darker infusion.The main tea produced in Taiwan is oolong and black:

Oolong Tea: High Mountain Oolong(高山乌龙), Alishan Oolong(阿里山乌龙), Jin Xuan Milk Oolong(金萱乌龙), Dong Ding Oolong(冻顶乌龙 Tung Ting Oolong)


Benefit
Protecting brain Increases Alertness
Improving Mood And De-stressing
May Help Reduce Inflammation
May Help Weight Loss
Good for Your Skin