Tasting Notes
Dry Leaf
Tightly twisted strip, glossy black with a hint of golden tips

Aroma
Remarkable aroma of a pine wood fire fused with caramel and chocolate

In the Cup
Bright orange-yellow

Taste
With notes of pine smoky flavor, it tastes soft, mellow with sweet aftertaste,leaving a very pleasant fragrant smell lingering in mouth and throat.


Lapsang Souchong, is one of the world's oldest and most distinctive black teas,using the traditional techniques passed down from ancient time.

The leaves acquire intensely caramel and smoky flavor when they are positioned on bamboo trays over smoky pine fires.The finished tea leaves are thick and black and when steeped in hot water, produce a rich tea with a unique, smoky taste.

The four little tins total weight 280 gram, it is more cost effective and worth trying. Tea lovers who prefer Chinese black tea must not miss it.
Tea Garden
TenFu Fujian Tea Garden 福建天福茶园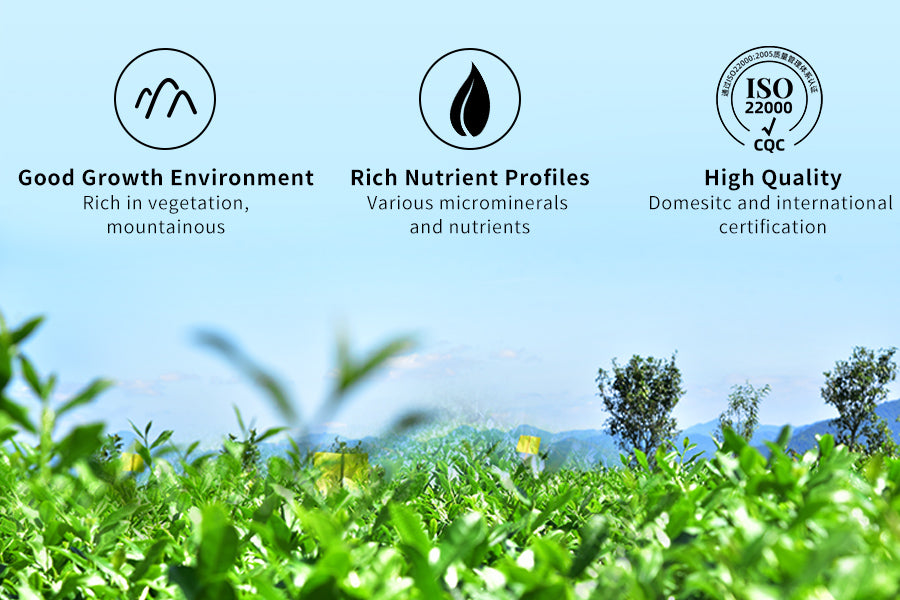 TenFu Zhangzhou Tea Garden is located in Zhangpu.It covers 200 mu and owns advanced equipment and a professional R&D tea, which owns their certification both on domesitc and international.Here boast the famous teas:

Lapsang Souchong(正山小种 Zheng Shan Xiao Zhong)


Benefit
Improve Alertness and Focus
Oral Health
Rich Source ofAntioxidants
Improves Digestion
Relieves Stress
Skin And Hair Care
May Boosts Immunity
Weight Loss