Package:
2 petite sampler box,each box contains 3 individual pre-portioned wrapped pouches,each pouch brews up to 4 times.
This tea sampler is the perfect way to offer visitors to your office a cuppa-or try a new flavor and have them at your pleasure.
100% Whole Leaf Guarantee

No fannings and dust

8 Self-owned Tea Garden

Fresh sealed at source

1300+ Worldwide Stores

28years of crafting

Fast Worldwide Shipping

days.Worldwide delivery.
Origin
TenFu's Fujian Tea Garden 福建天福茶园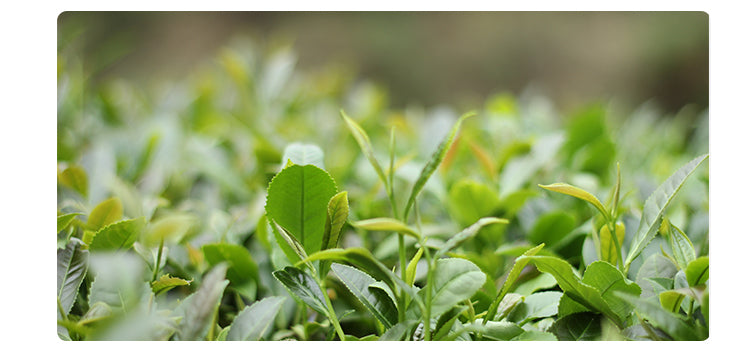 Anxi Tea Garden is at an elevation of between 500 and 800 meters.The weather here is warm and moist all year,it's the origin of Tieh Kwan Yin(铁观音 Iron Goddness).
With full sun,clean air and water,these critical ingredients concentrates the leaves with signature orchids floral aroma.
Detail
Light Roast Tieh Kwan Yin:
The most popular kind
Like green tea, it taste fresh and bright, with vegetal and sunny-sweet flavors.
A kick of roast brings out more floral characteristics.
Medium Roast Tieh Kwan Yin:
A well-balanced cup
The more heavily roast develops more warm spice notes.
 You'll notice accents of honey, toasted grain, but with a more woodsy character.
Heavy Roast Tieh Kwan Yin
Tieh Kwan Yin fan's love
Roasted at the highest heat.As the water evaporates,
giving the leaves the purest,richest aroma - a caramel,floral and fruity aroma.
Charcoal Roast Tieh Kwan Yin
The most powerful one
 Roasted over a fire made of charcoal,
Deep caramel, orchid flowers, and layers of baked woodsy aroma.
If you're a coffee fan looking to get into tea, they're a great place to start.
Kung Fu Brew
7g Tea

8.8oz/

250ml

212°F/

100°C

5 Steeps:

20s,30s,45s

+15s/infusion
TenFu's Product ID System
Genuine Certificate
· TenFu's Product ID System

·Each product has its own unique code that can be traced back to its origin.

Scan and be aware of the provenance of your tea.